Humboldt Medicine is a series of stories profiling medicine makers from Humboldt County - the historic capitol of cannabis in California, and where cannabis has been used as serious medicine for decades.
The series initially ran monthly in The Emerald Magazine, Humboldt's first and premier cannabis magazine. It then ran in Weed World UK, distributed throughout Great Britain and the U.S.; then in Hydrolife in Canada, also distributed throughout Great Britain and the U.S.
Profiles continue to be added and published, with Sharon currently working on a book of the history of medicine making in Humboldt County.
If you would like to be profiled and included in the series, please send Sharon a message.
The Bud Sisters
Dr. Joyce Centofanti and Pearl Moon of "The Bud Sister's™ met in 1981 while both were studying ceramics and performance art at the University of Montana in Missoula. Pearl, who refers to herself as "the older sister," is a native of Montana. She said she taught her "younger sister from Southern California," Joyce, about herbal remedies and living a holistic life.
"No matter where we were in our lives, we always found time to spend together," Dr. Centofanti explained. "We love having adventures and creating visual and performance art together. Over the many years we've been friends, and the many projects we've worked on, we always knew we wanted to find something that we could make together that would benefit people's health."
Dr. Centofanti grew up in Vandenberg Village in Lompoc, California, known as "The Valley of Flowers," where much of California's cut flower industry provides up to 75 percent of the cut flowers in the U.S. The irony of ending up in California's other flower industry is not lost on the good doctor.
"I smoked my first cannabis flowers in the Valley of the Flowers!" she exclaimed. "During that time the Vietnam War was still happening and living near Vandenberg Air Force Base we had access to Thai Stick and other fabulous strains to smoke. I have always been around the best flowers," she laughed.
Dr. Centofanti had a lengthy and often tenured career as Professor for the past 30 years. She holds a PhD in Art Education, and has taught ceramics, visual arts, and special education. But she always found time to visit her friend, Pearl, in the place she grew to love, Northern California.
"I'm a California girl," she said. "During my high school and undergraduate college days I backpacked a lot in Northern California. There is something magical about the redwoods and how they call you back to them. When I semi-retired early from my professorship I settled down in this area to be by the ocean, the redwoods, and to be in the heart of the Emerald Triangle with my bud sister."
Pearl Moon left Montana for the Emerald Triangle, which comprises Mendocino, Humboldt and Trinity counties, 25 years ago, following her heart to the redwoods.
"I'm originally from the wild, wild west of Montana," she laughed. "I came to Humboldt to follow my spiritual path, have fun and not take life so seriously. "
Moon attended and volunteered at Heartwood Institute, a Southern Humboldt institution of healing since 1978, then said she settled down in the "middle of the Emerald Triangle."
"I've been a patient of the plant for 47 years, but thought it was recreational until it helped me stop drinking."
Replacing alcohol with cannabis helped Moon understand the medicinal benefits of the plant, as she learned how to ingest in many ways, parlaying that knowledge into the business she and Dr. Centofanti have today.
"Without cannabis I would never have been able to stop drinking," she continued. "It makes me a more understanding person, and not so overbearing. I medicate for pain by smoking and using The Bud Sister's organic topical pain relief salve. I also use cannabis as a sleep aid, and like to juice the leaf because I believe it takes care of everything."
Anecdotal stories of juicing leaf putting serious ailments, such as Multiple Sclerosis (MS), Lupus, and more into remission are common today.
Mendocino physician Dr. William Courtney helped his wife replace upwards of 20 prescription medications for Lupus by juicing leaf daily. In her 20s she was told she would never have children, and today she is still symptom free, with the couple's three thriving children in tow.
Oregon MS patient and Chef, Karina Wolford of Eugene, was helped off of 23 prescription meds via juicing leaf. After being bedridden for two years with the disease, today she has her own juicing cart in Eugene.
"I've farmed my land for 25 years, and it's where The Bud Sister's farm is now," Moon said
When I realized the importance of medicinal cannabis, my growing techniques changed. We are all organic - our leaf is clean, our farm is clean, and that means our medicine is clean."
Medicating daily, Dr. Centofanti said, gives her energy and makes all her moment's happy ones.
"I've been a patient of cannabis for 43 years," she said. "I just knew that it settled my mind and made me feel as though I could accomplish anything I wanted to do."
Dr. Centofanti said she smokes or vaporizes the flower, keif, and bubble hash, but also ingests medibles, and loves to juice the leaf.
"Of course I'm a big fan of using topicals and The Bud Sister's salve," she added. "I use it every morning and every evening. Our salve was just featured in 'Mary Jane: The Musical,' which is being made into a film now at Dell'Arte in Blue Lake."
The process of making their own medicine included attending workshops by Wendy Read of "The Caretakers Garden" in Mendocino, with the two just finishing up its "Certified Cannabis Therapy Consultant Program," an intensive training series with a focus on the Endocannabinoid Receptor System, beneficial cannabinoids, how the plant applies, and how to make medicine from it.
A few years ago Moon helped establish a learning campus close to home in Garberville, with "707 Cannabis College." Today the two are working together as, "Humboldt Cannabis College," with an emphasis on farming, making good medicine, and training from seed to shelf, as legalization approaches and more cottage industry medicine makers get organized.
"We learned to make infused salves and tinctures from Wendy after she taught here in Garberville at the Vet's Hall," Moon said. "Now we are waiting to take the test that certifies us as official cannabis therapy consultants ourselves."
Other mentors along the way include Samantha Miller Chief Scientist and founder of Pure Analytics, where the sister's product is tested; and local farmer and co-owner of Wonderland Nursery in Garberville, Kevin Jodrey.
"Samantha has taught at the college, and we've learned so much from her about the scientific aspects of making our salve," Dr. Centofanti said. "Kevin is an inspiration, a teacher, and mentor to us. He really believes in our product, and we've learned much about farming, cannabis theory, business, and cannabis life from him. If we say anything profound about cannabis, it probably came from him!"
Getting information out to the public and educating farmers further about good medicine is a big goal of The Bud Sister's, as they continue to do projects together. Most recently the two have begun a series of video clips sharing how others have been helped by The Bud Sister's salve.
With legalization just around the corner, and nearly every conversation in the farming community of Humboldt today a buzz with pending ordinances, The Bud Sister's are hopeful its topical salves will be better understood, and not lumped together with "concentrates" as they are now.
"Our topical is not ingested, so it will be interesting to see how it gets regulated," Dr. Centofanti said. "It's important to stay informed and to be ready for some changes, if needed. We hope legalization will take topical products out of the gray area
Education, enlightenment, healing, the cannabis plant means all this and more to the sisters of the bud, best friends forever on the farm with a clear, clean commitment to healing.
"We are real believers in organic cannabis medicine," Dr. Centofanti surmised. "It's such an incredible plant, with so many different ways to use it. Our salve is just one method; juicing is another that many don't really know about yet. That's why Pearl started the college and why we are getting certified. We want our words to mean something."
Reference list:
The Bud Sister's visit, www.thebudsisters.com
The Caretaker's Garden www.caretakersgarden.org
Pure Analytics www.pureanalytics.net
Wonderland Nursery wwwwonderlandnursery.com
Humboldt Cannabis College www.707humboldtcannabiscollege.com
Mary Jane: The Musical www.dellarte.com
AC/DC
Not a band…
When AC/DC first hit the market many supposed it was a tribute strain to the 70s rock band, or Tesla – electrical current genius - not the highly medicinal strain it is.
California physician, Dr. William Courtney, is based in Mendocino County. He's known for putting his wife Kourtney's Lupus into remission by juicing leaf.
He also made headlines in 2013 when he crossed over from the non-psychoactive delivery of leaf, to the high THC concentrate of oil, successfully helping an eight month old infant's brain tumor into remission.
But a little known fact about Dr. Courtney is that he is the father of AC/DC, so to speak, creating the strain from Cannatonic seeds acquired during a visit to Barcelona and its keeper, Resin Seeds.
As detailed in the New Settler Newsletter (Autumn 2011) Courtney trip was purposeful, as he is known for being on the lookout for high CBD strains.
"We gave some presentations while there," Courtney was quoted. "but the primary goal was to find more board prolific genetics."
The story includes hash making locals and weed-eating goats, but Courtney brought the seeds home, potted them up and the rest, as they say, is history.
According to Leafly.com highlights of AC/DC are it is a sativa-dominant phenotype of the high CBD cannabis strain, Cannatonic, with a ration of 1:20, or one part THC to 20 parts CBD. In fact, the CBD often tests highest than others at upwards of 19 percent, with no psychoactive properties to speak of.
Strain names are often silly, plagiaristic, or vulgar, but when Dr. Courtney thought up ACDC, it was nothing but meaningful – with humor thrown in for good measure.
From a hand written note, Dr. Courtney penned:
The strain of plants we have recently identified I'm now calling 'Alternative Cannabinoid Dietary Cannabis' – that's AC/DC.
The name, in part, was selected because of the humorous nature of cannabis strains.
In this case, the humor is: If you heat the plant, you will decarboxylate THC-acid and you will get high, you will get your 10 milligrams. If you don't heat it, you can go up to five or six hundred milligrams and use it as a dietary cannabis. – Dr. Wm Courtney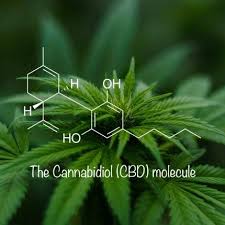 Industrial Hemp tests with an average of two to four percent CBD.
CBD sourced from cannabis that's been hybridized with low THC, high CBD tests in the ball park of 12 to 14 percent.
CBD cultivars with trace THC, less than three percent, are allowed to be labeled as "Hemp," this is where the confusion is.
Industrial Hemp is not the same thing as Full-Spectrum Hemp - from cannabis.
Lawrence Ringo: Father of CBD
When CNN aired Dr. Sanjay Gupta's first documentary "Weed" in 2013, the world was introduced to a special strain of cannabis with little to no psychoactive properties.
The strain was named Charlotte's Web after then four year old Dravet Syndrome patient Charlotte Figi who had suffered up to 300 grand mal seizures a week. The child was helped immensely by the oil produced, with her story told on national television via Gupta's documentary.
What the world wasn't allowed to know, due to legalities of prohibition, is that the strain actually came from a combination of seeds and starts purchased from the Southern Humboldt Seed Collective, after being painstakingly hybridized by Lawrence Ringo.
A little known fact is, that a group of some 40 children were already being helped with seizures in Northern California with Ringo's CBD strains long before Figi's story made headlines. But the covert nature of the region, combined with a justified fear of Child Protective Services swooping in, kept the story under wraps.
Historic Horticulture
Historically, cannabis farmers in Northern California first focused on hybridizing the psychoactive properties of the plant up as high as possible for recreation. Lawrence Ringo – who had been growing weed since he was 15, and then farmed in Southern Humboldt for 35 years – hybridized the THC (tetrahydrocannabinol) back down on some of his plants, while raising the CBD (cannabinoid) compounds up to new heights.
As with many medicine makers, his intent was personal, as he'd suffered from severe back pain since childhood. Missing a disk between his third and fourth vertebrae, his bone on bone pain required something more than what the pharmaceutical companies were offering and he shied away from surgery.
His widow Kat Hart said he also developed strains to enhance his guitar playing – demonstrating the versatility of the plant as a crossover from recreation to medicine in one strum, so to speak.
As if Ringo's history in weed isn't colorful enough, he was taught to grow cannabis by the head of a neighborhood Hell's Angel, after finding and returning a snub-nosed .38, a sapphire gold ring, and a film can of cocaine. He threw the cocaine away, returned the ring and gun, and noted the rather large Sativa plant in the man's yard. When the man asked what he wanted for returning the items, he quickly replied he wanted to learn how to grow weed.
It took him years to develop the strains that would help his own back pain, while enabling him to maintain productivity throughout the day. His goal was not to get as high as possible, his intention was always to be as pain-free as possible; saving whatever seeds he could that would make him feel better, eventually hybridizing them together to get the strains we are familiar with today.
For instance, the plants grown from New York City Diesel seeds purchased from Canadian Marc Emery, were crossed with Sour Tsunami starts to get the Sour Diesel we know today. The irony of the lineage of Charlotte's Web continues, as Emery would spend time in prison for selling seeds across borders.
Relying solely on the strains he developed to control his pain, Ringo stated in an O'shaughnessy's article in 2011, "I've been to every doctor and chiropractor. No one can really help. When my back really hurts I do the high-CBD kief. Two pipe loads and I can go out and do anything – ride a motorcycle, work in the garden."
From Farmer to Innovator
Though Ringo is known for his work hybridizing, one of his biggest achievements is discovering Light Deprivation in 1980 – a technique commonly used today, tricking plants into thinking it's time to flower.
According to Ringo's bio in the King of Genetics web site, Ringo covered his greenhouse, blocking out all sunlight. This promotes early sexing, enabling females to be planted in early May, insuring large plants that will finish early. This insures fresh medicine through the summer months when there is typically a void of plant material until a Fall harvest. Because the CBD strains are not trimmed, allowing for whole plant compounds, there is no excess.
On his 40 acres in Blocksburg Ringo honed his skills as a farmer and breeder, working with land race strains from around the world, including Mexico, Thailand, and Afghanistan. These were the strains that began the high THC strains we have in today's cannabis market.
Ringo left Humboldt for Santa Cruz to raise his boys, but ended up back in Blocksburg, purchasing seeds from Emery's seed company. With eight initial strains Ringo developed 20 new strains, starting Kush Seeds, then the Southern Humboldt Seed Collective.
The day Samantha Miller of Pure Analytics called to let the team know his Sour Tsunami measured in upwards of 11.3 percent CBD, while retaining six to seven percent THC, Kat said everyone cheered. This was the first time Miller had come into contact with high CBD strains, and the findings were not lost on her. The bigger news was, Miller advised he had eight other strains that also had the potential of testing high in CBD.
"At that point we knew very little about CBD, but Samantha conveyed its importance," Hart shared. "It was really the defining moment for So Hum Seeds as we know it now."
As Hart explains, Sour Tsunami was the first strain to test dominant for CBD, then came Harle-Tsu, Canna-Tsu, and Swiss-Tsu. Current strains available in its catalog include AC/DC (see story in this issue), Canna Tsu, Cheesel O, Harle Tsu, Hula Budda, Kona, Pineapple Tsunami, Purple Diesel, Sour Tsunami, Swiss Tsu, and OG Cheese Dog.
Ringo's Harle Tsu is an excellent example, as it stands alone in the Phylos Galaxy with a 20:1 ratio of CBD testing upwards of 22 percent CBD.
Breaking Down the Plant
Ironically, Colorado legalizing for recreation allowed the Figi story to be told. In fact, having the story go public, with Dr. Gupta's apology to the American people airing the night prior, helped change public perception of the plant as medicine altogether in the face of recreational use.
Hart said it stung when a version of Ringo's CBD strains took center stage in the CNN documentary, laughingly referred to as "Hippies Disappointment," for lack of THC, as they were unable to mention its Humboldt lineage, due to the legalities of crossing state lines with the seeds and starts.
Records provided by Hart reveal that Charlotte Web's ancestry may stem from a combination of Harlequin and Sour Tsunami, but Hart said the profiling shows a grab bag of varieties, albeit, with Ringo's strains predominately in the mix.
"Phylos Bioscience genetically tested Charlotte's Web and it does show a connection, but it also shows that we were not the first to work with high CBD strains," Hart shared.
What Phylos discovered is that while Ringo was honing his CBD in Humboldt, breeders in Spain were working on the same exact process. If the Universe really is aligned, then cannabis was a conduit in this instance.
Where Charlotte's Web is concerned, Hart said Ringo remembered selling Harle Tsu seeds to the proprietors of Charlotte's Web during a High Times Cannabis Cup that So Hum Seeds tabled. If Charlotte's Web came from seeds, then its lineage would be unique. But the plot thickens, as Ringo's assistant at the time shared that the party visited the farm later, purchasing Harlequin and Sour Tsunami starts, complicating the issue.
The assistant was more frustrated at the "Hippie's Disappointment" remark on national television, as when they made the purchase they were schooled on CBD's highly medicinal and non-psychoactive properties, to no avail. The assistant said they just didn't get it, but bought them anyway – dubbing them a disappointment later, seemingly never remembering the very important lesson taught that day.
The point is moot now, as Charlotte's Web is said to be derived from hemp now, with the name not considered a stable strain, but a brand.
Continuing Tradition
Ringo passed away in 2014 from lung cancer. With little warning, he was diagnosed Stage 4 and given just two months to live.
Though Hart said they consulted with some of the top experts in cannabis as medicine, they were encouraged to do a round of radiation due to the severity of the location of the tumor.
"He immediately began eating the oil," Hart shared. "He was ingesting his own CO2 high THC oil, with a 3:1 CBD. He never regained any strength after the radiation to even be able to try the chemo."
Of all the anecdotal stories involved in the healing of cannabis for cancer, and of all the success stories Ringo had of helping others; the severe diagnosis and subsequent radiation treatment were too much for the plant to handle in the end.
The genetics he left behind and the myriad strains derived from them are now his legacy, carried on by his children, who were raised farming in Humboldt. His method of light deprivation is practiced around the world.
His eldest son, Levi and his wife Danielle, now run the Southern Humboldt Seed Collective, and are the keepers of the strains.
"The cooperative was formed to help support local farmers and be able to provide enough CBD medicine to meet supply and demand," Hart added. "We provide clones of our genetics, the farmers grow it, and the cooperative purchases it. We have a couple CO2 extractors, and have applications pending for a dispensary and a manufacturing facility."
Ringo's son Levi and wife Danielle now run the business. Hart said she may head east to spend time with her mom in Vermont, with So Hum Seeds possibly having a reach to the east, if Hart has anything to do with it.
"I'm not the farmer Ringo was, but I'll never be far away from the magic he made. It's everywhere now, and we as a cooperative are very proud of Ringo's legacy," she surmised. "He was extremely generous, which is why the strains he created are so wide spread. He believed in helping others for the greater good."
Author's Note: The demand for quality CBD only medicine from cannabis is great, but Hart said they have had some trouble connecting to product makers in California and are sitting on a reserve. For more information on Lost Coast Botanicals, or to order oil, visit www.lostcoastbotanicals.com
References:
Phylos Galaxy links:
Charlotte's Web Genotype Report:
https://testing.phylosbioscience.com/node/results/eg5v4v5o
Harle Tsu Genotype Report:
https://testing.phylosbioscience.com/sample/genotype/d8v2rnyo
Lawrence Ringo Bio:
Honey Bee Buzzed
Boston native Ellen Markham split her time between Portland, Oregon and Humboldt County in Northern California, before making Humboldt home.
"Humboldt is where I feel the most at home," she said from her home overlooking the ocean in northern Humboldt. "I want to grow my business here."
Like many medicine makers using cannabis today, Markham said she began making products for herself.
"I initially treated my own arthritis, pain from old injuries, and autoimmune disease with cannabis products made at home," she shared. "But most of my professional career has been in the natural products industry as an educator and sales manager."
Markham said she has always had a passion for plant-based medicines and natural approaches to good health, working first in the mainstream topical industry for companies such as ProGest, Frontier/Aura Cacia, and Spectrum Organics.
"My years of working for manufacturers of topical hormone creams provided me with the knowledge base to create my own cannabis infused products," she explained. "The burgeoning cannabis industry is similar to the early days of the natural products industry, in so many ways."
The similarities in the natural products industries and the cannabis space are strikingly similar, in that plant propaganda exists, with consumers confused as to what works. This writer's own mother used white distilled vinegar to clean windows until the industrial revolution added synthetics to the mix.
To site history, when the Clean Air and Water Acts were implemented in the U.S. in 1973 and 1974, respectively, manufacturers were forced to change their formulations with much hesitation. For example, the popular window spray, Windex, created a more green mix, safer for the environment, but the cleaning products companies had already done a great job marketing synthetic solutions to the point the average consumer didn't believe natural formulations would work.
Today it's a different story, and cannabis patients and their medicine makers have ironically opened the door, once again, for natural remedies to be accepted.
Committed to using healthy, natural and organic ingredients whenever possible, Markham said she has always thought of cannabis as medicine, despite the rhetoric of the past.
"I've been interested in higher CBD strains of cannabis for some time now," she said. "Currently, I serve on the Board of the Lost Coast Botanicals Cooperative, a Southern Humboldt cooperative, dedicated to providing high quality, organically grown high CBD plants and medicine.
The name of her company, Honey Bee Buzzed, isn't about getting high, as the slang would suggest, as Markham actually became a serious bee keeper five years ago.
"I became a member of the Humboldt County Beekeepers Association five years ago, after moving my bees from Portland to Humboldt – in the back seat of my little sedan, I might add," she laughed. "One of the many reasons I'm committed to using clean, organic ingredients – with no pesticides – is for the sake of the bees. They are responsible for pollinating such a huge percentage of the food we eat and their populations are dwindling."
Increasing awareness of the plight of the honey bees and other pollinators is important to Markham.
"Raw honey's anti-viral and anti-microbial properties are just some of these health benefits," she added. "I use raw honey and beeswax in my products – the raw beeswax still has bits of propelis and pollin in it, and are highly beneficial – without the cannabis added. Add cannabis and you have a truly medicinal product."
Currently her Honey Bee Buzzed honey/cannabis infused product line includes infused honey, a eucalyptus and lavender infused bath salt soak (that is divine); orange mint and grapefruit lip balms; a massage bar molded with a lovely bee comb design; pain salve and tinctures. Other products in the making include low-dose CBD edibles – with honey added, of course.
California is still historic as being the first legal state for cannabis as medicine, since 1996. Markham's products can be found in medical dispensaries throughout the State. If you are lucky enough to visit Humboldt County at the top of the State, visit The Heart of Humboldt or the Humboldt Patient Resource Center (HPRC) in Arcata for her products.
With California now empowered with its own medical regulations in place via the Medical Marijuana Regulation & Safety Act (MMRSA), and the State now legal for recreational weed - thanks to sole funder Sean Parker (Napster) and his Proposition 64, the Adult Use of Marijuana Act (AUMA) - Markham believes it's a game changer.
"I share many of the concerns that other have about big business coming in and taking over the market, but right now I'm focusing on becoming compliant and getting the proper permits to operate under MMRSA," she informed. "Humboldt is not only known for great cannabis, it's also known for promoting healthy, handcrafted, boutique products from the garden. There will always be a place for small, niche manufacturers."
Markham said she feels fortunate to be involved with a group of female cannabis professionals in Humboldt, planning for the future together.
We are in the process of planning a community kitchen," she explained. "It will be a space for women-owned businesses in Humboldt County, so that we can build a sustainable future in the cannabis-infused product marketplace."
With women historically in the kitchen practicing apothecary, the future looks like a healthy shade of green for Humboldt medicine makers – and the people they help.
For more information on Honey Bee Buzzed products, visit www.honeybeebuzzed.com or www.getsava.com for orders in California only.
Humble Flower Company
Like many who come to Humboldt County, Humble Flower Co. owner Thea Wayne came for school. Drawn to the redwoods and the beautiful coastline, she was just 17 when she arrived from her hometown of Homer, Alaska seven years ago.
Initially a degree in International Studies with the promise of travel inspired the move to Humboldt State University. Her degree allowed her to study abroad in Chile after graduating; then to Nepal, where she created an online marketplace to raise funds for a group of women she worked with.
"I lived in a small village outside of Kathmandu and worked closely with a women's agricultural cooperative," she shared. "They compile their savings together so that women can take out loans from the collective savings to expand their farms – or start a small business."
Wayne said she interviewed and photographed the women, while compiling information into a fundraising website.
"They are now in the process of raising money for a cooperative facility," she happily reported. "I wanted to go outside my comfort zone and explore the idea of working in the non-profit world."
Although Wayne said she loves to travel and help others, her true passion is entrepreneurship, and soon the north coast and its emerging legal cannabis industry was calling her home to Humboldt.
The apple didn't fall too far from the tree, as Wayne's mother is an herbalist, and she was already familiar with the healing power of plants.
"I believe we are moving into a space where alternative and eastern methods of healing are more common and acceptable," she continued. "I see it as a very important for my cannabis business to focus on natural, organic, and wholesome products and ethos."
Utilizing the natural healing properties of cannabis and other beneficial essential oils; with a line of Vegan and organic-based products, Wayne feels her customers are receiving the most effective and safe remedies for real healing.
Wayne now has her own line of topical products with simple, but impressive packaging that include lotions, oils, bath salts, and massage oil.
"Humboldt County is a great place to have a cannabis business," she said. "Farmers and legal representatives in this community are very proactive when it comes to protecting small cannabis farmers and manufactures – helping ease the transition into legalization."
Wayne isn't your typical cannabis patient, as she doesn't smoke or ingest. Her own pain issues are mostly in her lower back. The reasons for her pain are are private, but topicals play a huge role. Wayne said her own self-care was definitely a major factor in choosing what products to develop.
"When assessing what products I thought were missing from the market, I turned towards the natural skin care market – which is expanding just as quickly as the cannabis industry," she said. "There was a big gap in the market for cannabis-scent-free products. The type of cannabis material I infuse into my own products, mixed with essential oils, leaves little to no residual cannabis scent, setting my line apart from many other topical brands."
The proof is in the mix, as they say, and Humble Flower Co. customers are pleased with the outcome.
"Not only do these products smell incredible, they they're also very effective!" Humboldt resident Alexandra Grayling shared. "The salve in particular helps to soothe body aches I can't massage or stretch out, and the jasmine lotion does wonders to relax me from head to toe. You can really tell how much love and care goes into these products and it feels great to be using something so wholesomely produced."
Humble Flower Co. products can currently be found in dispensaries in Humboldt County, but will soon have a wider distribution throughout the state.
For more information visit, www.humbleflowerco.com or visit its Facebook and Instagram page @humbleflowerco
Humboldt Heritage Farms
After suffering through a diagnosis of Lupus in 1996 Humboldt Heritage Farms principal, "Jane," began medicating for symptoms on the advice of then California physician Dr. Todd Mikuriya by vaporizing dried Cannabis flowers, then making infused medibles and tea to ingest. She eventually healed her body, keeping her off what can be a long list of pharmaceuticals, in what is known as a damaging and progressive, multi-symptom illness with no cure.
The Mayo Clinic (www.mayclinic.org) categorizes Lupus as an inflammatory disease occurring when the body's immune system attacks its own tissues and organs. The site goes on to state that inflammation caused by Lupus can affect several systems in the body, including joints, skin, kidneys, blood cells, brain, heart and lungs.
The good news is, Cannabis and other plant-based concentrate's main job is to counteract inflammation and infection in the body when ingested in concentrated forms, putting ailments such as Lupus, Multiple Sclerosis, and other chronic pain and auto-immune disorders into remission without the damaging side effects found with traditional prescription meds.
The late Dr. Mikuriya dedicated his life to educating patients on the medicinal benefits of Cannabis after taking a position with the U.S. Government to debunk a 1973 study by Dr. Raphael Mechoulam from the University of Tel Aviv at Israel showing the plant as being medicinally beneficial, specifically in putting cancer and tumors into remission. After one year on the project Mikuriya announced he could not disprove the plant, resigned his position, and continued to advocate, eventually co-authoring Proposition 215, making California the first State in the Union to allow Cannabis as medicine.
Listening to our Bodies
California patients lucky enough to be counseled by him had life changing experiences with the plant, and Jane's journey was no different. Using biofeedback and Cannabis, Jane said she was able to achieve balance in her body and a return to good health. She learned how Cannabis works with the body by bringing our own systems into balance. This process is often referred to as homeostasis.
"When I notice something funky going on in my body I don't need it to yell at me with big symptoms – I listen to the whisper," Jane explained. "I typically do not need a saturation dose - an inhaled dose is usually enough. It's tricky dealing with an autoimmune disorder, because when people are in pain the last thing they want to hear is that it's all in their head. Being aware of the mind/body connection is half the battle."
Having a positive self-image, using positive affirmations, and practicing gratitude, Jane felt, were keys to her healing, and she considers them equal to Cannabis and other plant-based therapies.
Jane believes she could have easily given into the diagnosis and descended into a life of pain meds, but reported that in one month's time using Cannabis, she had no joint pain at all, with every symptom showing from the point of diagnosis gone.
Back to the Garden
The "kitchen garden," once a main-stay at every back door in urban America, is making a comeback with the knowledge of what Cannabis can do, ironically inspiring many to put on apothecary aprons. Oftentimes the inspiration comes from the desire to help loved ones with serious ailments where traditional treatments have failed, with more healing ensuing than one can imagine. Once you know, it then becomes a calling to spread the word.
The most misunderstood element of Cannabis is the THC, or Tetrahydrocannabinol, the psychoactive compound in the plant. During the past 50 years we as a species have upped the THC for recreation – with much of the work happening right here within the Emerald Triangle.
And while medicine makers and patients like Jane acknowledge the importance of THC in the mix, especially for putting cancer and other serious ailments into remission, many have issues with the psychoactive effects.
"I'm an advocate for rich medicine, and teach about building tolerance and learning how to handle a heavier dose, if needed," Jane explained. "Don't get me wrong, I love and acknowledge CBD, but I am not one for isolating Cannabinoids."
That said, Southern Humboldt hybridizer, the late-great Lawrence Ringo, worked to bring the THC back down, while upping the CBD or the non-psychoactive Cannabinoids of the plant. Ringo developed strains we are familiar with now, such as Harlequin and AC/DC, that were eventually parlayed into the now infamous CBD only strains in other states.
Humboldt patients have long benefited from the medicine coming from the many strains being hybridized and grown here. In medically legal states, medicine makers feel the freedom to share and make products to a point. In legal states they feel safe in setting up tables, promoting more healing and better education.
After putting and keeping her own Lupus in remission, Jane was compelled to help others, creating Humboldt Heritage Farms, taking her products to market, and holding workshops so that others may learn and spread the good news.
Just a plant
Jane's list of herbal allies has grown throughout the years, adding other beneficial plants to the mix over time, as her knowledge of medicinal herbs expanded.
"I love experimenting with this versatile and magical plant, and have all kinds of fun, personal recipes, from sweet to savory and everything in between," she shared. "When you have a serious illness, such as Lupus, MS, or cancer, you must learn to keep the medicine of plant-based concentrates in your system to build your auto-immune system for real preventive care, not just deal with symptoms."
Her knowledge of the plant and remedies made prompted her to create workshops where others can learn and benefit, as making medicine with plants is not rocket science – it's typically a matter of steeping, stove-top cooking, and blending together the right plants for specific ailments.
"We have been giving introductory classes on 'Cannabis Medicine,' at Essential Elements in McKinleyville, where anyone can learn about plant-based medicine – with no 215 card necessary, as it's an informational class only," Jane said.
Teaching how plants work with the human body is an important focus of the introductory class, as it enlightens attendees about the illusive Endocannabinoid System - the one biological system explained as working with the plant over centuries, helping to develop the human Endocrine System.
"They don't teach doctors about the Endocannabinoid System in medical school," Jane explained.
Understanding how it works is everything. Humans were meant to ingest plants, and all plants have Cannabinoids. It's a food group unto itself, and it works with all our biological systems like no other synthetic man-made medicine can."
The list of remedies coming from one small farm's kitchen is impressive, to say the least, with all strains grown organically, outdoors in the sun, the way nature intended.
"Our 'Calm Balm' and 'Peace Grease' topical lotions soothe sore muscles, deep tissue damage, and nerve pain," Jane adds. "Patients helped include those suffering from Rheumatoid Arthritis, Fibromyalgia, tennis elbow, carpal tunnel syndrome, and nerve pain, to name just a few ailments."
The farm's "Full Extract Cannabis Oil," or "FECO," is known to many as a "miracle cure," with its counterpart referred to as "Rick Simpson Oil," or "RSO." One is made with grain alcohol in a distillation method, the other cooked down with solvents. Both are reminiscent of what big pharma could make with the plant for us. The latter, RSO, was reformulated by Canadian Rick Simpson more than 15 years ago for his own terminal skin cancer, putting it into remission and now shared throughout the world via word of mouth.
This strong Cannabis oil is used for treating acute illness, cancers and tumors, autoimmune diseases, and other serious ailments concerning all of our biological systems, including cardio, neurological, central nervous system, all of the organs, and the digestive system. Anecdotal stories include the remission of the most invasive cancers, treating dementia and stroke, putting MS, ALS, and Parkinson's into remission – the list goes on.
"We mix the extract with coconut or olive oil and fill up capsules for easy dosing," Jane advised. "This mix, referred to by the farm as "Healing of the Nations Extract" is a strong dose for real illness."
This writer uses the strong oil concentrate as a replacement for 10 prescription meds previously needed for sleep and other Menopausal symptoms, replacing Thyroid meds, pain meds, and as a main delivery keeping the medicine of the plant in my system after putting breast cancer into remission four years ago.
The treatment for putting cancer and other serious ailments into remission is ingesting 60 grams of strong Cannabis oil (RSO or FECO) in 90 days. Deliveries can be in capsule form taken orally (with a step-up dosing guide to deal with the strong psychoactive effects, or administered in a suppository, with no "head-high," as reported by those not able to handle the THC in this particular concentrate. The oil is so strong that the daily maintenance dose is the size of a grain of rice.
"Cannabis is non-toxic at any level," Jane continued. "When you add other herbs and flowers to your regiment it speeds up the healing process. Being able to make medicine from the plants around us is a gift and the essence of freedom. When we are in charge of our own health, we heal faster."
When asked about pending legalization in California, Jane is nothing short of enthusiastic.
"Finally, legalization!" she exclaimed. "Legalization means everything to Humboldt Heritage Farms. We believe in the healing qualities of the Cannabis plant on every level. From soil to soul, this plant provides food, fuel, fiber and medicine – there is nothing to compare it to. In Humboldt we are on the verge of claiming our cultural heritage among the best cultivators of sun grown Cannabis on the planet. The best medicine and food are the same, and they are grown organically in the sunshine."
Road to Nirvana Golden Milk
1 T. Cannabis infused coconut oil
1 can organic coconut milk
½ C. water
1 t. turmeric (more to taste)
1 t. cinnamon
Pinch of black pepper
Blend all ingredients in a blender until mixed. Warm over medium heat. Add honey to taste. Drink at least an hour before bedtime for a dreamy night.
Sunboldt Grown Cooperative, Inc.
Sunshine Johnston: Owner, Farmer, Medicine Maker
Sunshine Johnston came to Southern Humboldt County when she was just seven years old. She graduated from Humboldt State University with a Bachelor's of Science in Geology with her senior thesis on the "Structural Geology South of Punta Gorda, Mendocino Triple Junction Region." The degree led her to work on road inventories for Humboldt Redwoods State Parks, and a gig with Pacific Watershed Associates, but today her day job (for the time being) is brokering wine for local vineyards.
A supposed recreational user of cannabis prior, Johnston discovered her medicine after a wrist injury.
"I had made a topical salve for my wrist, the 215 card came later when I realized I was medicating for chronic pain," she shared.
Since making that first jar of salve Johnston has expanded her apothecary cupboard, adding infusions with many bases, including raw hemp milk, nettles, hydrosol, and other healing herbs from the garden.
"I grow flowers mostly for the connoisseur," she explained. "My Loopy Fruit is being reviewed by Emily Hobelmann in this issue."
Looking forward to Emily's review, as this writer partook of the strain at the end of our interview and the photo-shoot became somewhat of an odyssey with an interesting mix of photos, to say the least. Reminding me of the quip, "Cannabis forces us to be more creative than we really are."
"My extracts are all made from fresh bud infusions," she continued. "I use many different bases. The salve is used primarily on acupoints; the infused honey I love because it tastes good; the infused coconut oil is used for baking. I also make a probiotic nettle brew used in the garden."
Aside from the salve quelling the pain in her wrist, Johnston said she juices fresh bud and leaf, preventing against illness and giving a general sense of well-being.
Her garden is tucked away in a Southern Humboldt backwoods kind of way, surrounded by redwoods. Her home is colorful, warm and filled with friendly faces busily working on projects surrounding the plant. The garden is a mix of flowers, vegetables, herbs, and places to hang.
Today, Johnston is a farmer, joining the ranks of others within the Emerald Triangle of Humboldt, Mendocino and Trinity counties, helping to make a difference with legalization looming in the state.
"With regulations, I will expand from an experimental research based garden and go into production," she informed. "I'll be competing for top shelf placement in a high-end market, and have a farm-to-table-like model."
Being a part of the cannabis community in Northern California is important to Johnston, and she's planning outreach to help others in the mix.
"Education is important in this industry, as the stigma was created based on misinformation," she said. "I'll be building community by offering workshops and other services as needed."
A former board member of the progressive group, California Cannabis Voice Humboldt, Johnston has attended both stockholder meetings that took place in the fall of 2014. She's now looking forward to positive changes within the cannabis community.
"I'm looking forward to public participation and working on the best management practices and watershed stewardship," she added. "California has taken a lead role in regulation by making licensing attainable and allowing for local control. We have yet to see the how the governing agencies will work out the details, such as the possibility of limited distribution licenses in the hands of big corporations that could potentially dilute the Humboldt brand. Lack of direct sales will hurt the small farmer and culture, with unnecessary lab testing and associated fees and taxes passed onto the consumer."
Watershed stewardship is a big deal in California and cannabis farmers are garnering more criticism in recent months than Almond farmers, who are purported to use nearly one gallon of water to produce one almond.
As farmers in Humboldtinstall rain catchment systems, invite inspectors onto their properties, and get permitted in an historically covert region, change is coming for good medicine and the healing that follows.
"During our recent series of town hall meetings we brought in experts on water conservation, and were told that even in a drought we could gather enough water to care for our crops," she said. "Cannabis farmers will take the lead in responsible water use for agriculture in the state."
Johnston waxes poetic on Humboldt's role in the development of cannabis strains and improved efficacy of the plant in general. A plethora of cannabis strains, including cannabinoid (CBD) only strains, were developed in Southern Humboldt, freely shared and sold across state lines for years.
"One of the reasons the Emerald Triangle is a leader in producing and growing quality cannabis, and has the highest concentration of farmers is that we have always willing shared information," she advised. "It's not like that in places like Colorado and Washington. As we enter a competitive marketplace it's important not to lose this part of our cultural heritage that sets us apart from other places."
For more information on Sunboldt Grown, visit www.sunboldt.org/about.html